Robotics Law and Ethics Poster
30 January 2016 · 1 minute read
The initial brief: Make a poster to advertise a robotics, law and ethics conference with lots of text. And don't use any images.
So I used a text editor running in a terminal whose output was piped through the wonderful Cathode app.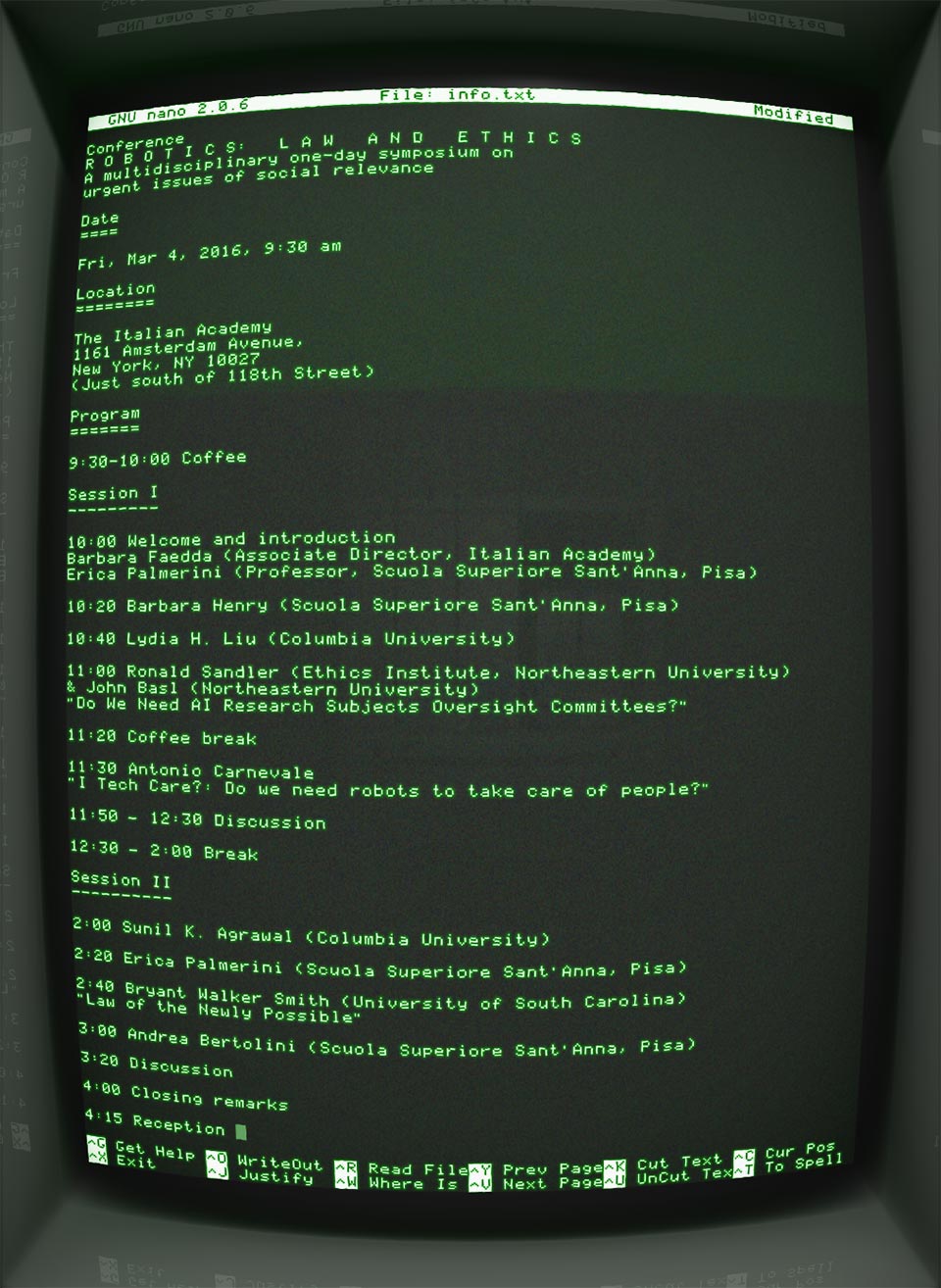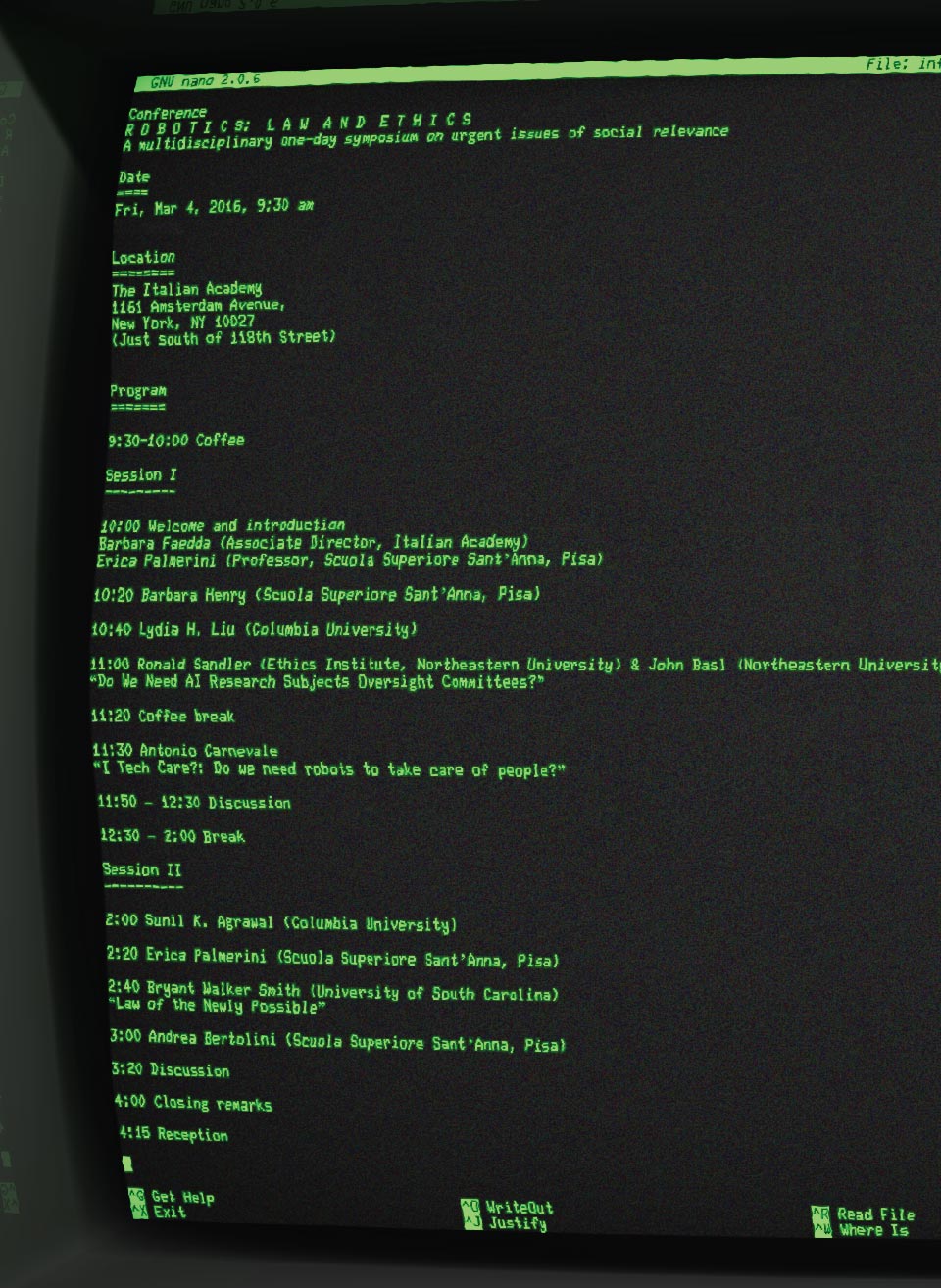 The brief has since been changed and the text rewritten, so this wasn't used.
In good design, as in good photography, one most often says 'no', and throws away. I quite like it, anyway.