Zebra Friends Forever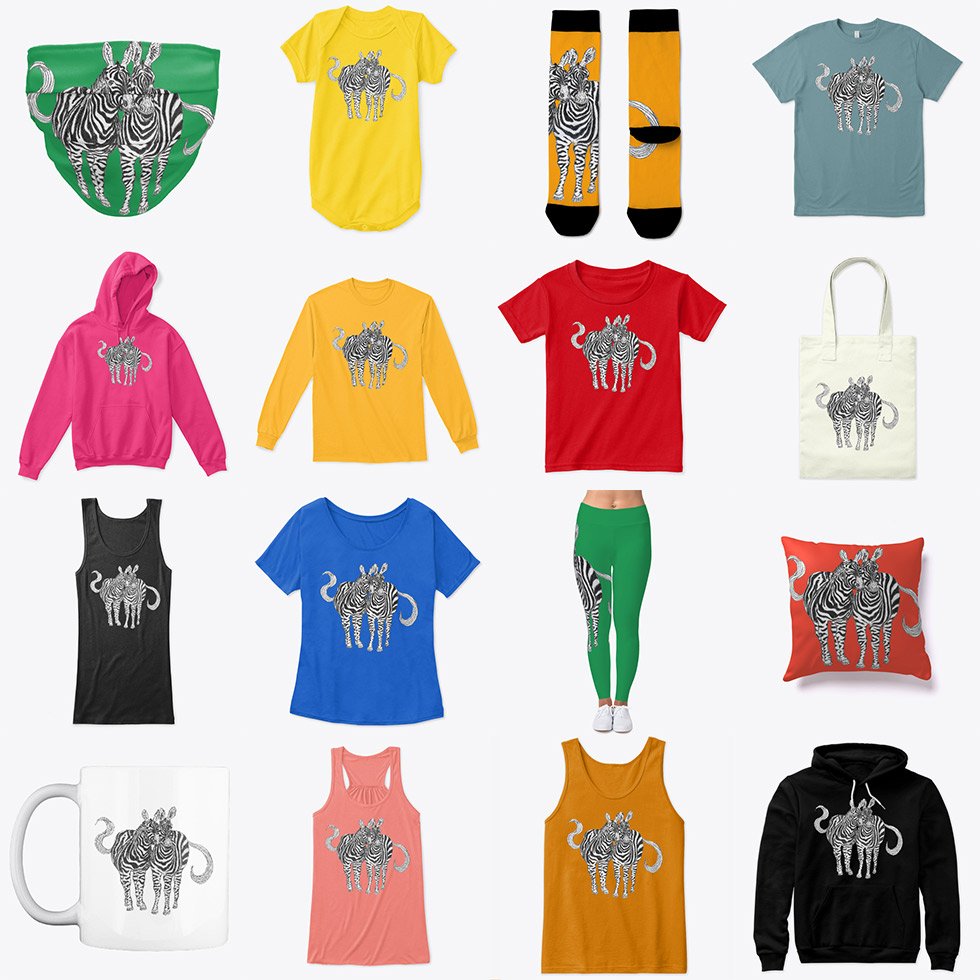 In the end of 2019 I made a pencil drawing of two zebras to send to friends.
As a reluctant capitalist, today I am 🦓 putting it out there 🦓 for anyone who wants to celebrate a friendship with someone by sending them the drawing on masks and casual shirts in different styles, perfect for showing yourself to the world both out in the open and through the video camera in your computer inside your home.
These are available for women, men, uni-and-bi-sexuals, toddlers, and fans of the film Die Hard. There are also hoodies, totebags, mugs, pillows, socks, leggings, stickers, and more, in a whole rainbow of colors, all over at Teespring (scroll down to see the colors once you are there).
🦓 💝 🦓