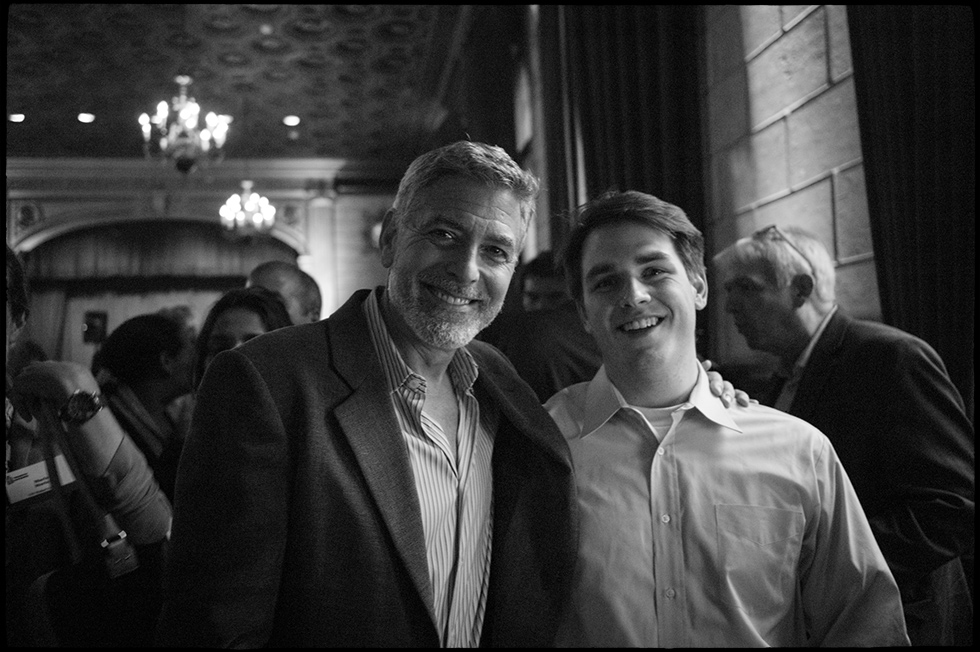 Dear Alex,
Here are the pictures of Tom — er, I mean, Alex — with George!
Let me know if you have trouble accessing these — will give Google Drive a kick on the server rack if so.
Thanks to you, who showed up at an opportune moment, and to Corinne and to Rick for confirming the presence of our humanitarian, movie and Italian coffee man in the house.
Good night, and good luck!
All the best,
Simon
PS. George was there with Amal Clooney to introduce the Clooney Foundation for Justice's global court-monitoring program called Trial Watch.