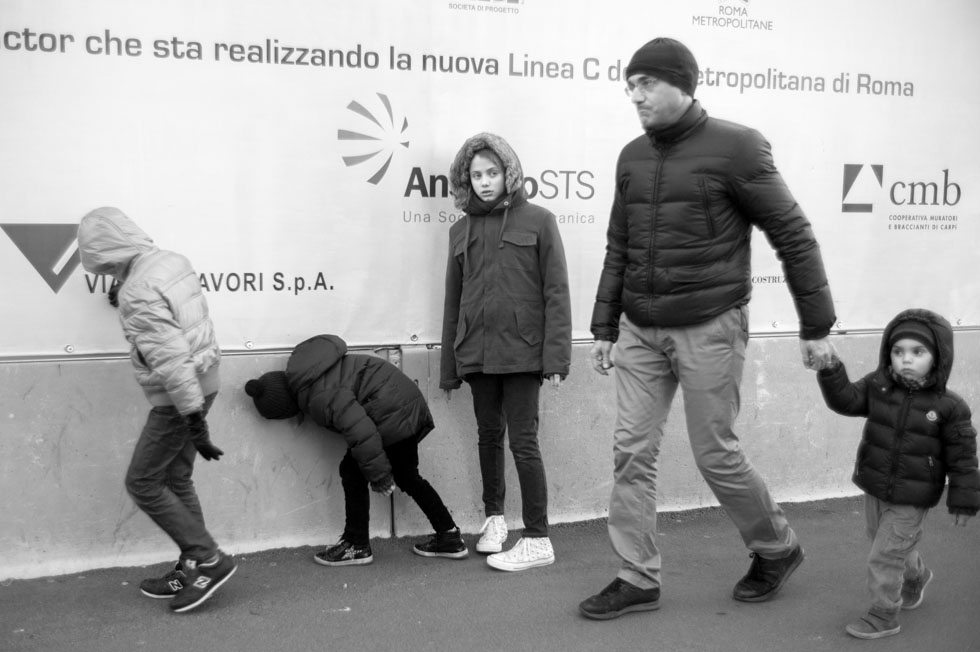 Via dei Fori Imperiali: Final Response to Get Closer 100, Rome, Italy, January 2014
This is my final picture response to \getcloser100.
It's too bad the campaign ran into problems (Photos repeated or missing altogether.), maybe because the Get Closer 100 website was designed as a needlessly complex JavaScript-based (Sigh, JavaScript.) one-page application? I think simple HTML pages for each day such as http://getcloser.magnumphotos.com/day001.html, which would have been easy to link to, would have been better (Web standards are still important.). Also, the campaign doesn't seem complete without a response from Henri Cartier-Bresson.
Ultimately Get Closer 100 was a good exercise in looking at and thinking about photographs, photography and human beings and I thank Magnum Photos (The greatest photo agency has, unfortunately, one of the worst websites.) and the International Center of Photography (Robert Capa at 100.) for organizing it and allowing responses from the public. Photography is, after all, one of the great democratic forms of art.
—Simon
fn1(#footnote1). If you haven't yet, please do visit ICP's page (The interview is in the sidebar and also available on Youtube with a search for 'Robert Capa Interview'.) and listen to Robert Capa's 1947 radio interview, it is worth it. ↩