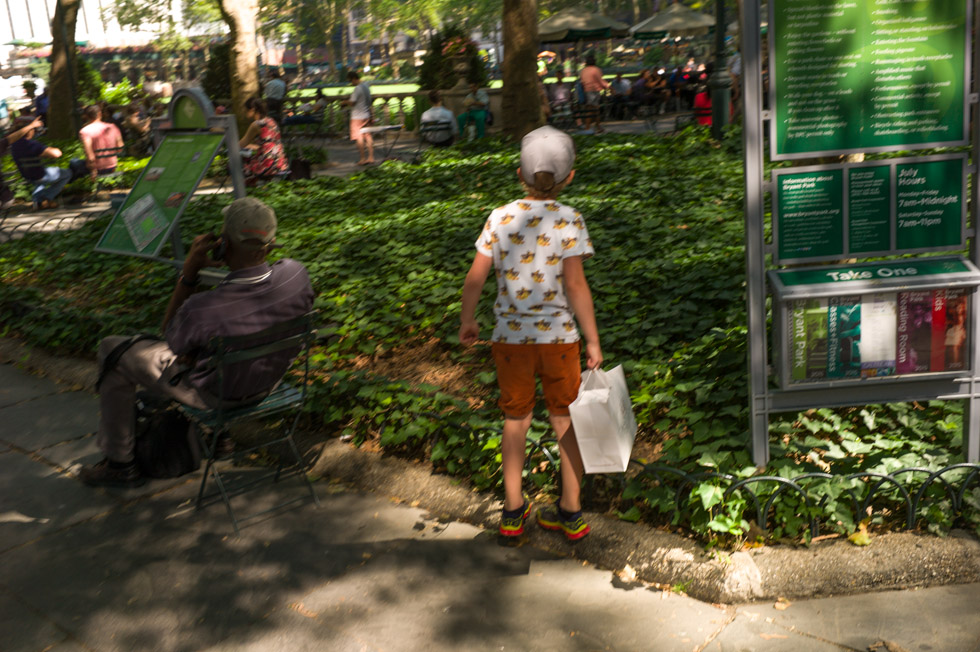 Bryant Park, Zona, New York City, July 2015
Just finished reading Zona by my favorite writer-who-is-not-dead Geoff Dyer after my trusted librarian recommended it to me.
First time I watched Andrei Tarkovsky's Stalker, the film Zona is about, I was too stoned to remember what I thought about it the following day, but I do remember what I felt, and recommed you watch Andrei's film and read Geoff's book, too.
The photograph above also reminds me of the Zone, which I seem to return to at regular intervals in my life, the last time being in 2010 while reading Arkady and Boris Strugatsky's novel Roadside Picnic which Tarkovsky's film is loosely based on, and prior to that while exploring the Chernobyl Exclusion Zone in the Stalker computer game in 2007.