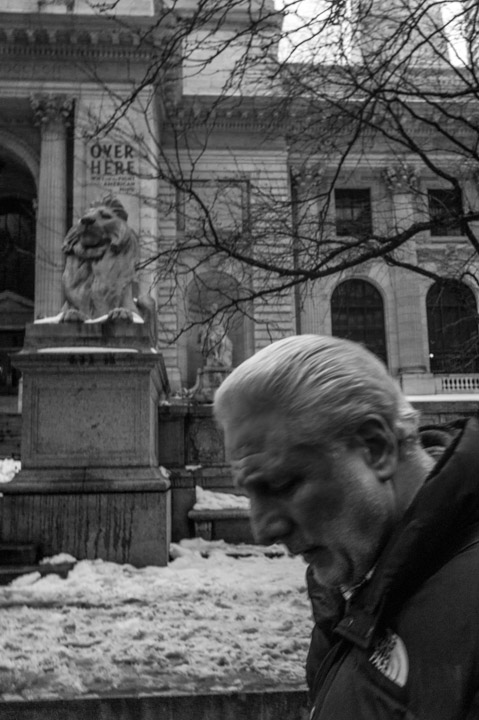 Fortitude, New York Public Library, New York City, January 2015
The lion guarding the north side of the library is called Fortitude.
Visiting the library? Don't miss Public Eye: 175 Years of Sharing Photography, which has so much iconic work on display that I feel nervous being there and often just hide, and William Meyers' whimsical, lovely photographs from the Outer Boroughs.