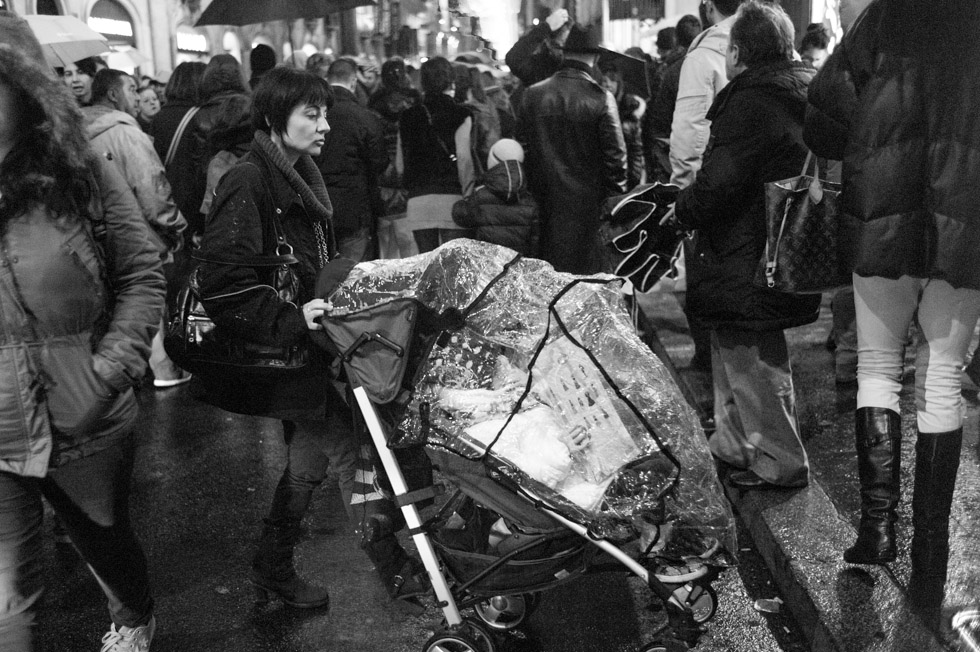 Via del Corso, Rome, Italy, January 2014
After alternating between clicking various buttons and hitting many different keys on my keyboard I've managed to post this photograph which would be page 3 of 5 in a black and white photographic menu.
I'm to serve one soufflé-with-cream per day and point out a photographer I would like to see cook the same. Today I shout into Richard Jensen's kitchen demanding five dishes on the double, with double sauce on top.
This is all John Ryan Brubaker's fault.