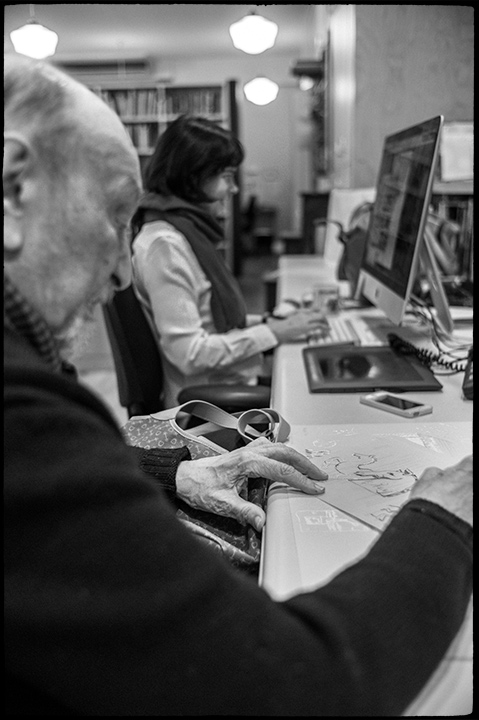 Milton and Sue, New York City, 2015
Happy birthday to master Milton Glaser, creator of the I ❤️ NY logo among countless fine works, who I was lucky to discover through his book Graphic Design when I was younger, and even luckier to learn from and work with in person, with Sue Walsh and Dan Bates, for some months when I arrived in New York!
If you have 5 minutes today, please go see this video of Milton drawing. and read his essay, Ten Things I Have Learned (pdf).
I ❤️ Milton, Sue & Dan!