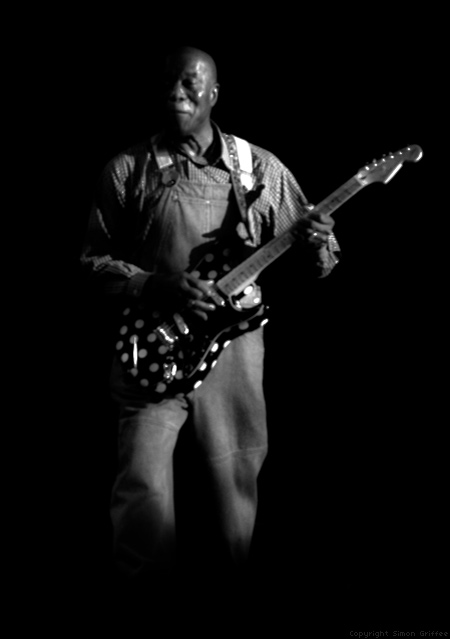 Buddy Guy, San Francisco, California, US, February 2006
Seeing Buddy Guy (BuddyGuy.net) play at the Fillmore (Wikipedia - The Fillmore.) was a dream come true. Got there early, went to the front, directly below the stage.
Focusing with the 300D in the dark is a challenge—you can't trust the auto-focus, you can't see clearly through the small viewfinder, even with the f/1.4 50mm lens. No matter, the soft focus here works well as an expression of that night's feeling.
Buddy Guy plays the way life should be lived: With passion, with love and laughter. He inspired everyone from Jimi Hendrix to Stevie Ray Vaughan, and at 70, continues on the road, a bright blue ray of light in the world. Listening to Buddy Guy is an incredible experience.