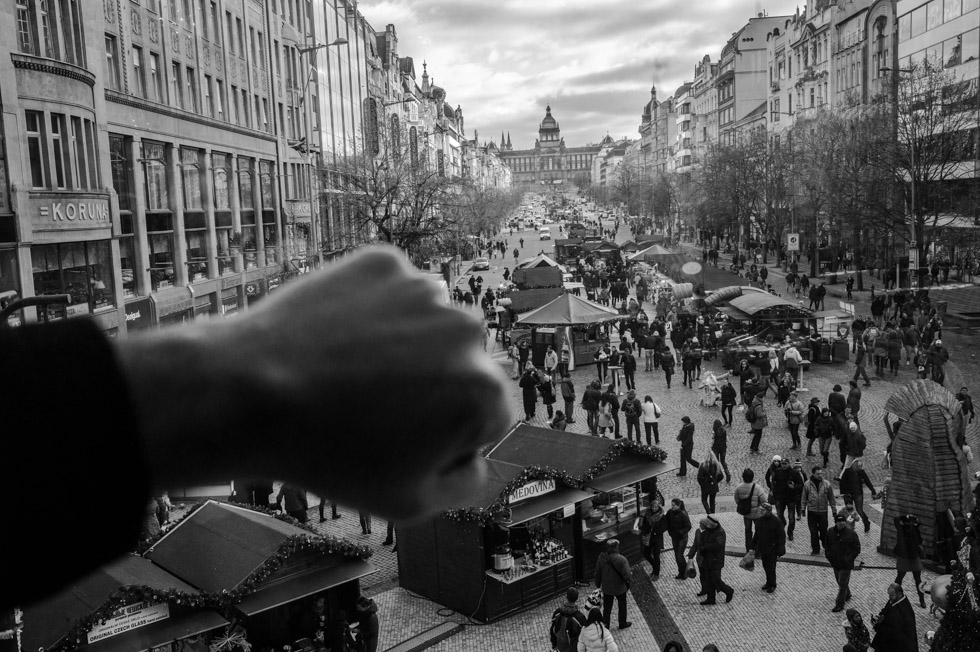 Homage to Josef Kouldelka, Prague, Czech Republic, December 2012
I'm in a trip through photographs taken but never edited into a story, currently revisiting Prague in December 2012 which you can see here along with a 3-minute slideshow with music'. Composed by Leoš Janáček. Performed by Josef Páleníček. Photographs: Simon Griffee.") composed by Leoš Janáček and performed by Josef Páleníček (recommended).
The above picture is a homage to Josef Kouldelka.