Joshua Tree Gettogether
Update April 2015: I've gone back to the photos and put together this edit.
Here are some photos from the lovely weekend spent at Joshua Tree national park with Per Volquartz and several other photographers. More about my experience in the desert is forthcoming.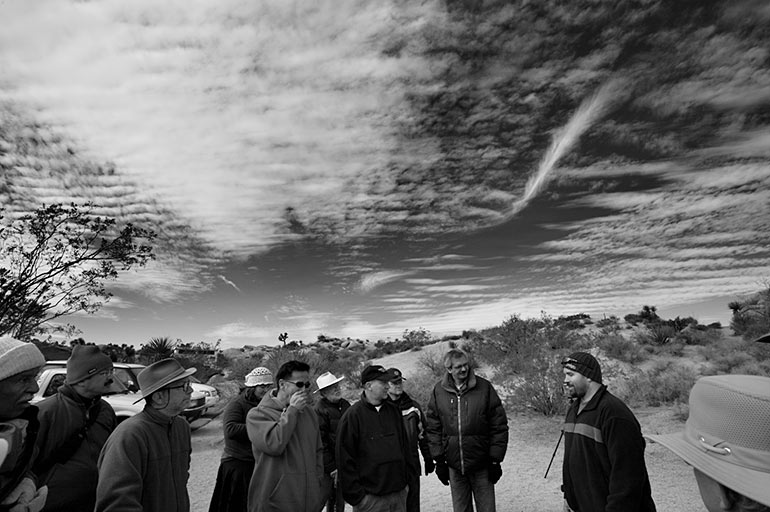 The group and Per Volquartz with his characteristic white hat!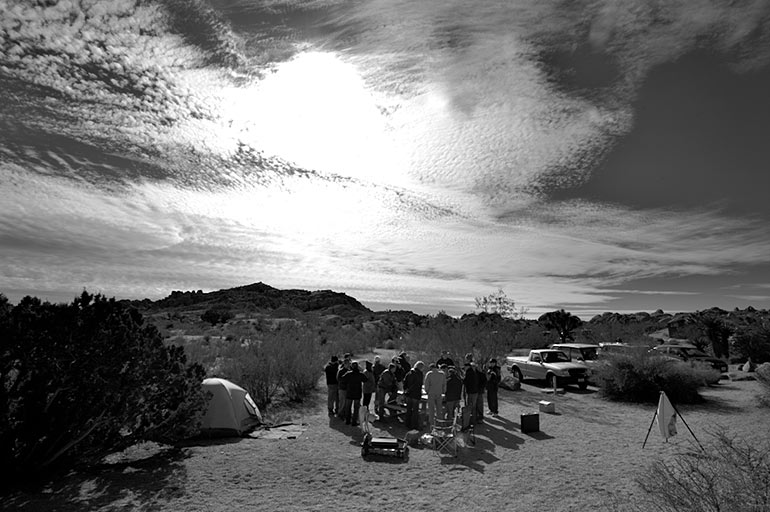 Another view of the group at Jumbo Rock Campground.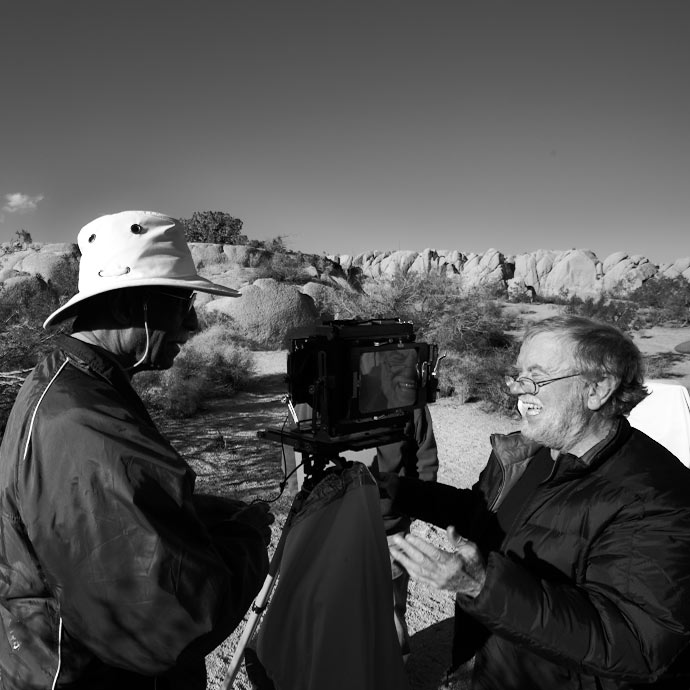 Per demonstrates contrast control using an Ebony view camera. That's Abel to the left I believe.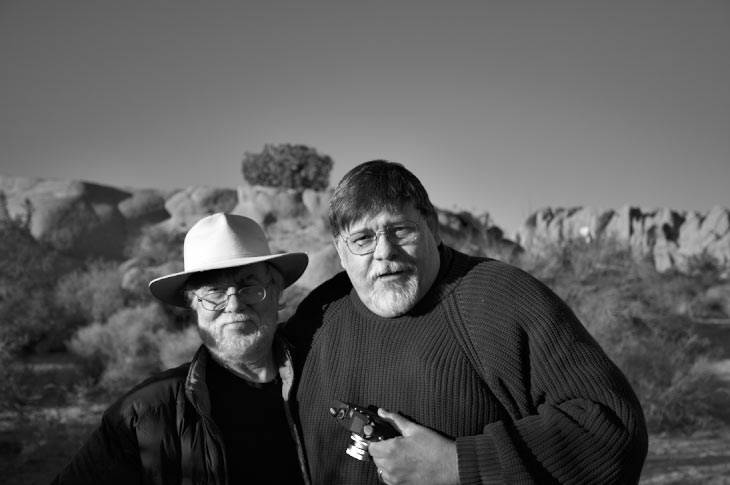 Per Volquartz and Jan Pietrzak, holding Per's Leica.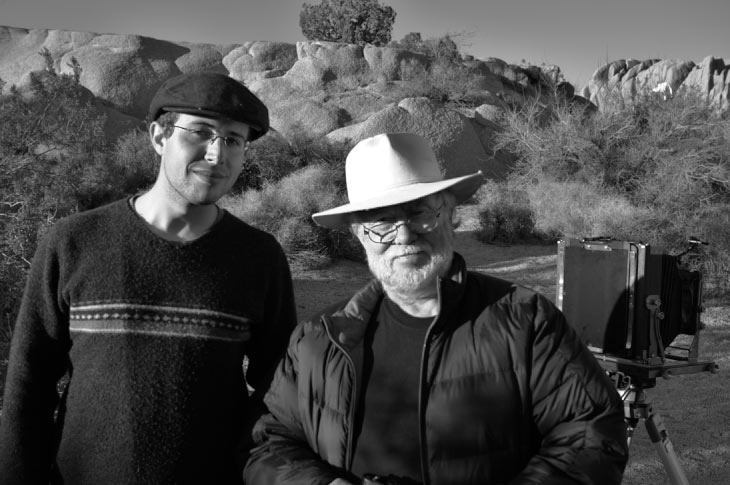 Per Volquartz and Simon Griffee. Photo by a very nice, tall man whose name escapes me!
What