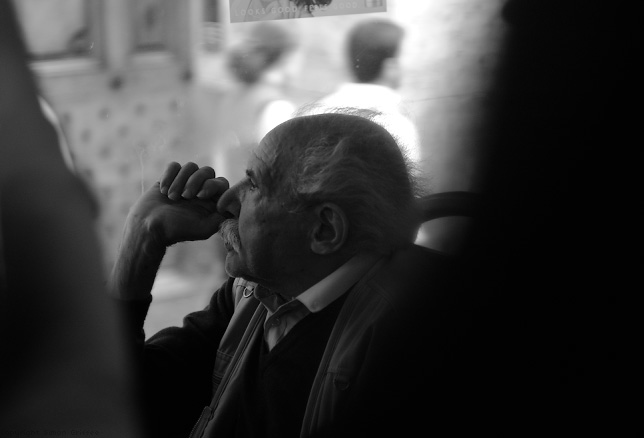 Bus in Via Nazionale, Rome, Italy, March 2007
Roman buses are good places for candid photography. A crowd of people from all walks of life at close quarters.
Repetition of forms is something to keep an eye out for. Here, the heads of the two young tourists and the bumps on the wrist of the old man. Usually one sees these shapes instinctively, subconsciously, or not at all, and they are discovered only later when looking at the captured image.